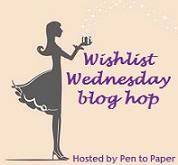 Welcome to my twentieth Wishlist Wednesday post for this great blog hop hosted by
Dani at Pen to Paper.
This week I've chosen What's truth got to do with it by Mark Crigman
When an intruder fatally stabs Paul Checkley and inflicts horrific injuries on his wife, the police are convinced that Gary Trevors is the culprit even though the evidence is flimsy and circumstantial. Facing a murder charge before a judge who has skeletons of his own rattling in the cupboard, Trevors is defended by the giant QC Ronan Cadogan, a ruthless bully, who is pitched into battle against an ambitious Prosecutor Bertrand Haskett with whom he has a score to settle.
So begins a courtroom drama in which Cadogan seeks to manipulate the judicial process whilst his beautiful Junior Council, Naomi Nicholas watches in horror as he tries to reduce the truth to an irrelevance. Who wins? Truth, blackmail corruption or justice?
Why this book? I've never read anything by this author before and just stumbled across this book while pottering around Amazon (as you do!). I like the sound of it and it's well reviewed too. It looks like it's on offer at the moment which is a bonus so I think I might be investing in it for my TBR pile..
Want to join in??
Follow Pen to Paper as the host
Pick a book from your wishlist that you are dying to get your hands on and read
Wrote a post telling your readers about the book and why it's on your wishlist
Add your blog to the linky at the bottom of her post
Put a link back to Pen to Paper somewhere on your post with a note about the host
Visit the other blogs, follow and enjoy :)
What's on your wishlist this week? Leave me a link to your post, I'll be sure to pop by and check it out!