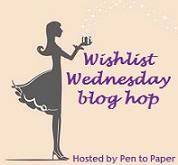 In my search for new reading material I've come across 'Wishlist Wednesday' - a blog hop where you write about one book that's on your wishlist to read. It can be something that's been there for a while or something that you've just added. I've not taken part in many blog hops before but I can see myself doing this regularly as there are a lot of books out there I want to read and taking time to write about them might encourage me to get them off my wishlist and onto my Kindle!
The book that has made my wishlist this week is Carnage by Maxime Chattam:
When a massacre takes place in a Harlem school, Lamar, A New York detective for twelve years, is called to the scene. A student, aged seventeen, has shot everyone in his path before shooting himself. Having collected all the evidence, Lamar reconstructs the blood-soaked morning of the killer. Ten days later, a second massacre occurs at a school in Queens. Once more, a student kills multiple victims before turning the gun on himself. A new massacre occurs elsewhere. Three sets of killings in three weeks, all the same with the perpetrators committing suicide. It isn't just a coincidence...
The book looks pretty short and has been translated from French so I'm interested to see how well the author can squeeze all the twists and turns needed for a good thriller into a short story and I hope that nothing is lost in translation. I'm definitely looking forward to getting into this one ... I love a good thriller!
Want to join in??
Follow Pen to Paper as the host
Pick a book from your wishlist that you are dying to get your hands on and read
Write a post telling your readers about the book and why it's on your wishlist
Add your blog to the linky at the bottom of her post
Put a link back to pen to paper (www.pentopaperblog.com) somewhere on your post with a note about the host
Visit the other blogs, follow and enjoy :)
Thanks for reading! Please comment below and tell me what's on your wishlist this week....